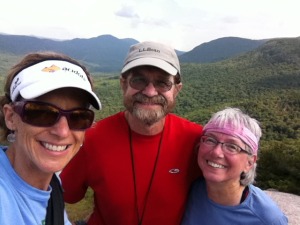 The past few days I have had some time to reflect about what I am thankful for…
I am thankful for my overall health. I have had some ups and downs but nothing to keep me down for long. I feel fortunate to have a passion for the outdoors; I have so many "happy places" out there!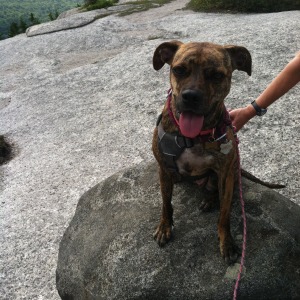 I am thankful for not one but two jobs where I get to help others-both rewarding in different ways. I am thankful for my family. They may be far away but they are always close in my heart. I cherish the time I get to spend with them and it was great to have my dad and step mom spend some time in NH with me this summer. I am thankful for my amazing four-legged super star dog-Josie. She is a great companion who provides me with laughter and unconditional love. I am thankful for good friends-new and old. I am thankful for my running friends that "get me" and my non-running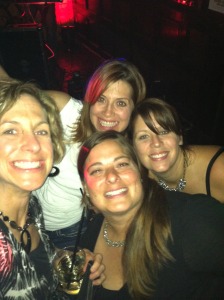 friends who accuse me of being crazy. I am thankful for those who show unconditional friendship-they care for me at my w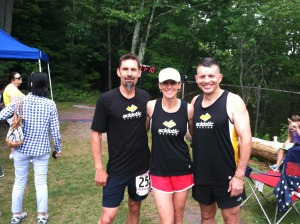 orst and continue to encourage me at my best. I feel fortunate to be at a place in my life where I feel strong emotionally. The strength I feel comes from weathering some storms and learning from my experiences. I am grateful to be in a place where I am able to share what I have learned with those who need it. To share what I believe to be true.
This I believe:
*Everything happens for a reason. While it sounds cliche it is truly what I believe. It is the belief that I hold tight to. I believe that through any situation, the good, the bad, the ugly, there is something to be learned; something that can be considered a "positive" even in the saddest, most negative circumstances. "Storms make you stronger" ~Bear Grylls.
*People don't enter your life by chance. The relationships you create, the good, the bad, the ugly, all have a purpose. I am who I am today because of the influence of people I have met on my journey; some of them positive, others negative. Each one has made me stronger.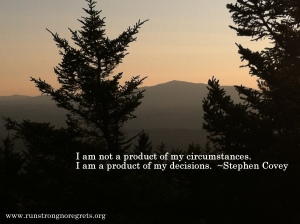 I have a desire to be strong physically and mentally. I am choosing to be grateful for all of life's "circumstances".  Making this decision is what keeps me strong!